November 20, 2006
Here are Chance and Dani Hiar just before he left for NJ.
Laura drove Chance to the airport in Detroit.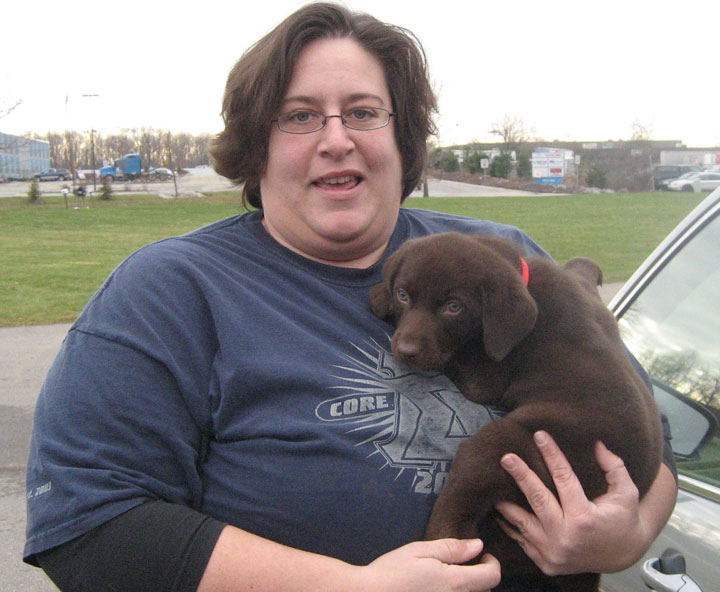 This is Chance after he landed at Newark Internation Airport and was loaded into the van for his trip to Tinton Falls, NJ with Joan.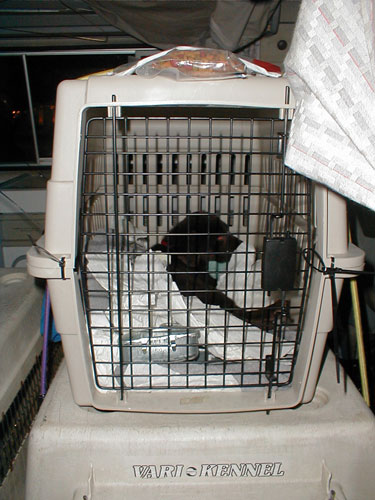 Later that night...... A new experience for Chance - he is lying on his side for the first time in his young life.
The tapes prevent him from lying on his stomach, which caused him so much trouble in the first place.
He doesn't seem to mind the new position. Notice how his chest curves way up from his belly. It has been flattened by weeks of lying on his stomach.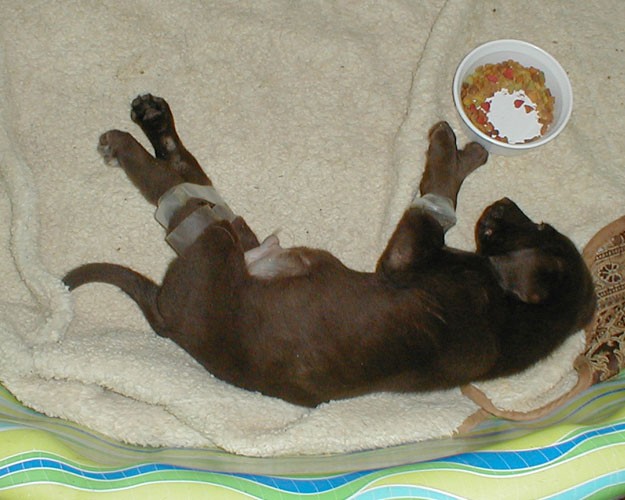 ***************
November 21, 2006
The next day, Chance had a trip to meet the wonderful people at Red Bank Veterinary Hospital Physical Rehabilitation Center.
Click here to check out the RBVH Physical Rehab page.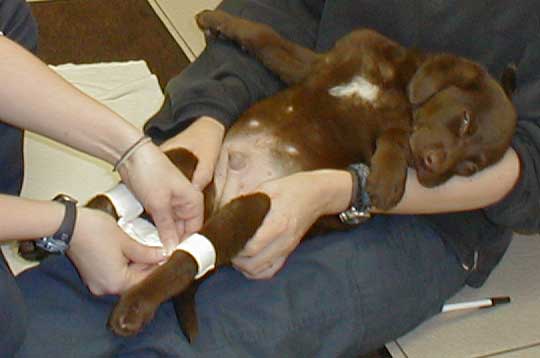 Do you think Chance looks stressed out?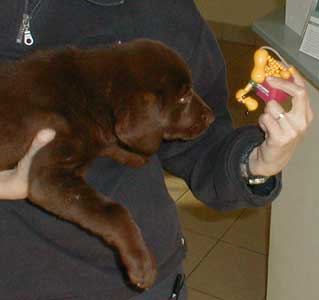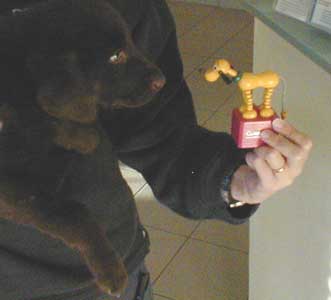 "This is you before, and this is you after."
*****************
Thanksgiving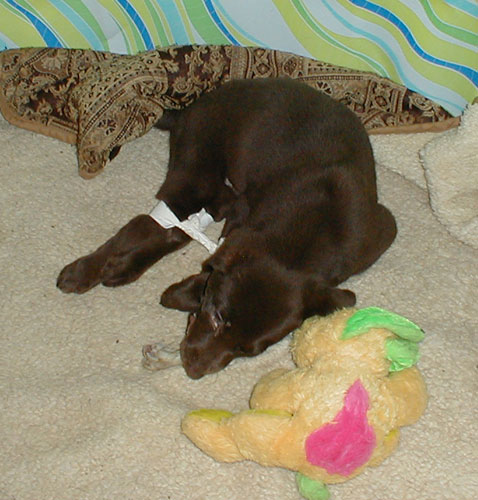 Chance's first Thanksgiving. And, his first and last turkey thigh bone.
******************
November 28, 2006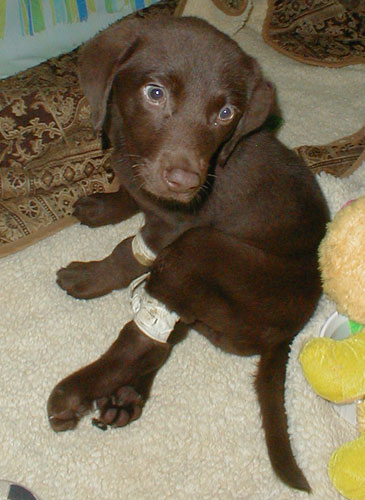 Chance can sit! Well, at least for a little while.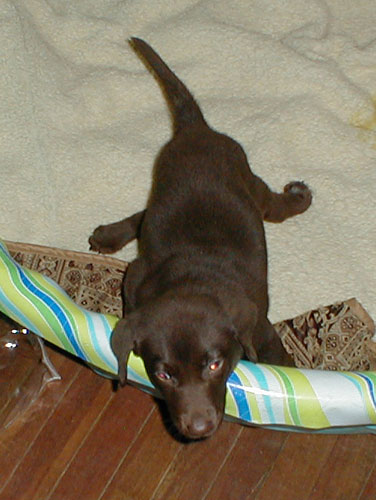 Can you tell Chance is standing?
Just one problem. Check his left rear foot. He is standing on it upside down. That's not good!
*******************
Click here to go to Chance's next page.